Anxiety and Stress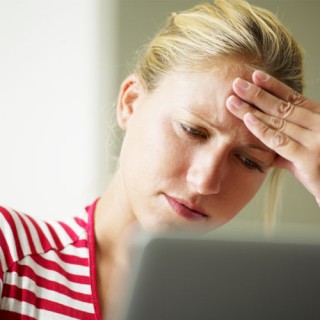 Anxiety is a general feeling of unease. It can range from occasional periods of worry about specific events, such as public speaking, a driving test or exams, to constant fearfulness about anything and everything. In extreme cases anxiety can result in full-blown panic attacks.
Sustained anxiety is debilitating and can affect your quality and enjoyment of life. It means you can find it difficult to relax and this can affect both your emotional and your physical wellbeing.
Emotional symptoms can include irritability, difficulty concentrating, feeling tearful, overwhelmed or out of control, obsessive thoughts and repetitive behaviour. Physical symptoms can include muscular tension, headaches or migraines, raised blood pressure, upset stomachs and skin complaints. Other symptoms can include over eating, alcohol misuse and poor sleep patterns.
Anxiety can build up over a long period of time without us even realising it, or it can come on suddenly as a result of something such as illness or a change in circumstances. At the extreme, people who have been fully in control of their lives suddenly find they can't leave their own home, can't work or can't drive their car. For some it's simply a matter of feeling negative or under-confident.
How can hypnotherapy help with anxiety?
Anxiety, like many stress-related conditions, tends to creep up on us. Busy lives, pressures of work, relationship issues or financial worries all take their toll. You may find yourself caught in a cycle of negative thinking whereby negative thoughts heighten anxiety levels which leads to more negative thoughts and so on.
Solution Focused Hypnotherapy is a modern research-based combination of psychotherapy and hypnosis, aimed at encouraging you to focus on how you want things to be. We avoid problem-talk and instead help you to visualise your preferred future. By encouraging you to think and express yourself positively we can help to reduce your anxiety. By reducing anxiety other related symptoms often improve and you'll feel more in control and better able to cope with life's stresses.
Testimonials
"Since my hypnosis sessions I have become more confident. I am able to review every challenge in a positive light and recognise when I need to that it is ok to take some time out to relax. I have found an inner strength to deal with the daily challenges and I am not as worried as I used to be."  Tanya
"Dear Carolyn, thank you for helping me to navigate my way to a better, stronger me. From the first consultation I had with you I was certain that this was the way forward in me finding a way to solve my personal issues. It's such a relief to know that what ever life throws at me I can address it in a more balanced way, a way that is far more resolved than I had ever imagined. Of course, I'm human and I know some things can be tough and one may slip back into old modes, but the foundation on which you helped me to build is solid and I'm aware that old modes don't work and new strategies learnt will help me more and those around me. Most importantly, you have helped me to relax to obtain a good night's sleep, which the lack of was the cause of so many issues. My sessions with you were comfortable and easy with no pressure other than to be myself. So thank you."  Denise
Read Robert's story to see how hypnotherapy helped him with divorce anxiety.