Qualified, fully insured and registered with professional bodies
I am an experienced Clinical Hypnotherapist and Psychotherapist. I practise Solution Focused Hypnotherapy at Cathedral Road Clinic in Cardiff, Wellfield Clinic in Penarth and at my private practice in Sully.
Over the last three years I have also worked with the Hospital Hypnotherapy Service at Cardiff's University Hospital of Wales, helping patients (who are receiving treatment for cancer) with anxiety related issues.
I am registered with the ​(CNHC), the UK regulator for complementary healthcare practitioners, and am subject to their strict Code of Ethics. My registration number is: 000041-D14. I am also a member of the Association for Solution Focused Hypnotherapy (AfSFH) and have an Enhanced DBS certificate.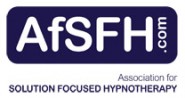 I trained at the Clifton Practice in Bristol, a recognised centre of hypnotherapy excellence. I have been awarded the Diploma in Clinical Hypnotherapy & Psychotherapy (DHP) and the Hypnotherapy Practitioner's Diploma (HPD), qualifications which are recognised by professional bodies and considered to be the gold standard in hypnotherapy training. Since completing my training I regularly attend professional development courses to expand my knowledge and keep up to date with modern research on how the brain works. I am also a big advocate of mindfulness and this is reflected in my practice.
My interest in hypnotherapy began when I started to seek help for chronic migraines. Through hypnotherapy and learning about the workings of the mind I was amazed at how much I benefited. I have subsequently been intrigued and delighted with the results that hypnotherapy can achieve in helping people to make positive change in their life.
I thoroughly enjoy my work; seeing people take back control of their life and achieve their objectives in a relatively short time period is a wonderful thing to see.
Although outcomes can never be guaranteed, Solution Focused Hypnotherapy has a good success rate in helping people to achieve positive change, whether that's with their personal or professional lives.
If you want to change your life for the better and need some help I would be delighted to hear from you. Call 07514 931 096 for a friendly chat or to book an initial consultation.